A cut above the rest. A large part of what we do involves refurbishing computers. That means we take a machine – be it yours or ours – and do everything necessary to make it "better than new".
We'd say "good as new", but that wouldn't be true, since almost all machines get upgraded as part of the refurbishment process. It might be additional RAM, a bigger hard drive, newer software, or a combination of those things.
Superior software. Our customers are always amazed at the difference they see after a machine goes through our refurbishment process. "It hardly seems like the same computer," or "I've never seen it run this well," or "This is better than when we first got it" are all common responses.
Adding bits and pieces does help, but rarely will any "part" make that kind of night-and-day difference.
So, what's special about our process? What are we doing to these machines that's making people so happy? We can't tell you every detail, but suffice it to say that much of it is in the software.
We start with a bare-bones installation of the appropriate Windows version. Necessary updates are installed, followed by six free (not "free to try") programs:
Firefox (web browser)
Thunderbird (email client)
AVG Free (anti-virus)
Malwarebytes (anti-malware)
OpenOffice (word processor, spreadsheet, etc)
iTunes (media player/manager)
Then comes the surprising part: after a bit of adjustment and tuning, we leave it alone. No fluff, no adware, no demos, no popups – nothing to slow you down.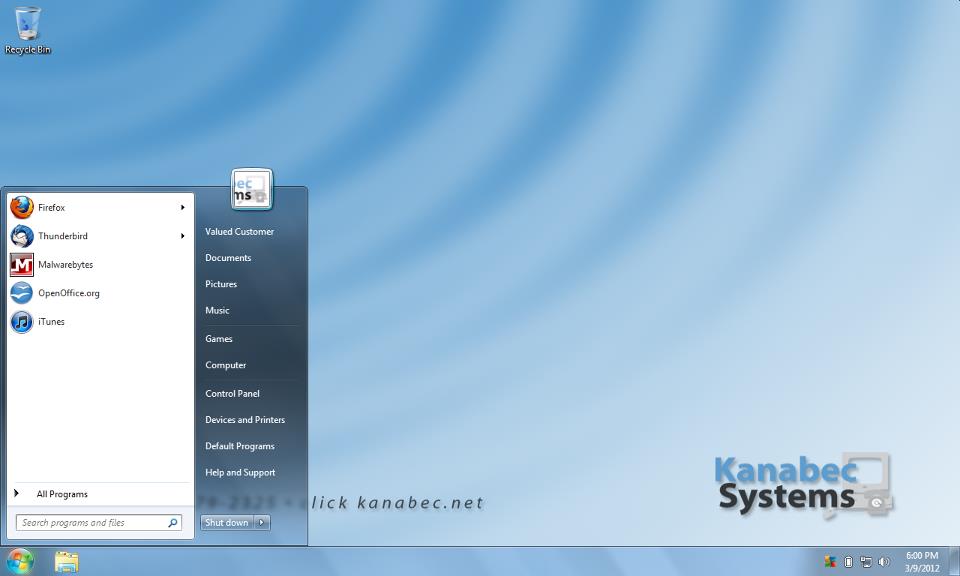 Windows 7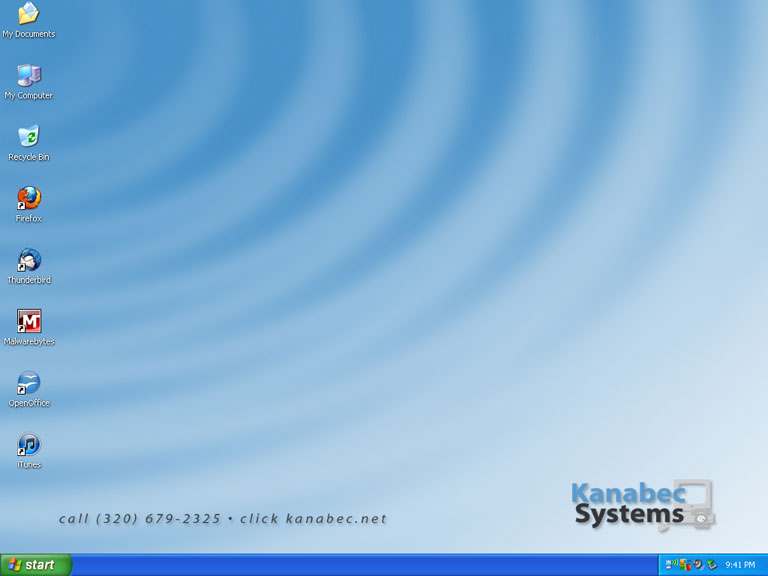 Windows XP
The result? A clean, lean, uncluttered machine that's ready to roll when you get it. All the necessities are there, and the rest… isn't.
Wish your current computer – or your next one – looked like this? Maybe it's time to give us a call.